Skip to Content
The Premier Custom Pool Designer
Palazzo Pool and Spa have long been SW Florida's trusted local pool builder to create custom pools, amazing backyard kitchens, or just help in the design of your dreams. From custom pools to built-in BBQs or the construction of the finest outdoor kitchen. Palazzo Pool & Spa simplifies the process of design and the construction of elaborate water retreats & backyard oases. Whether you're starting from a blank canvas in your backyard, have an existing pool that needs a facelift or a complete pool remodel we can make it happen.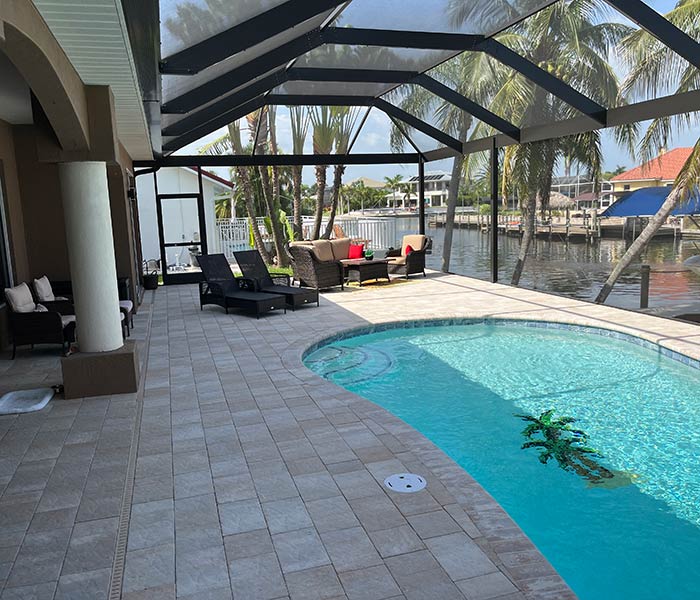 Design Experience You Can Trust
Palazzo Pool & Spa and its team of pool designers have the experience to create the style, look and feel you desire. Our pool designers use cutting-edge 3D design software backed with years of pool experience to create the pool or backyard of your dreams. After the design is complete you can see your project from every angle, allowing you and your designer to change and tweak it until you get it just the way you want it. The 3D pool design allows you to get real perspectives, even from inside your home. You will hear the sounds of your future water features and the crackling of your fire pit. The old-school method of trying to figure out what's what on paper is now over.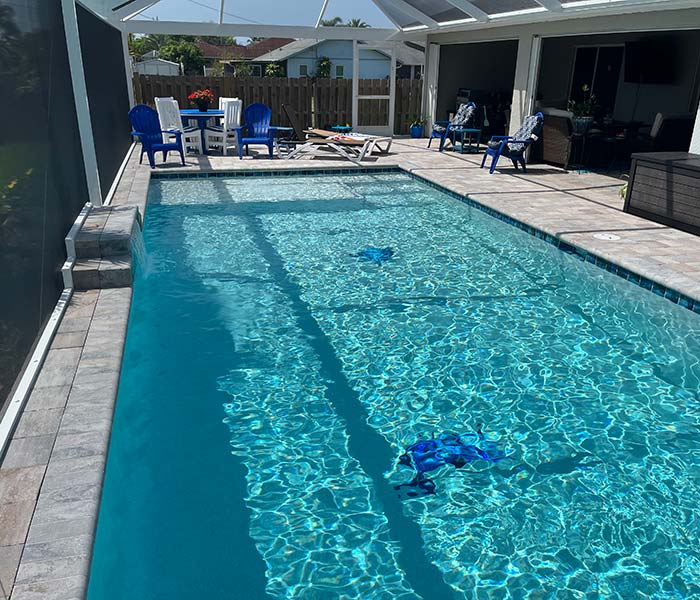 Getting the Design Right
A picture of a hole with dimensions isn't enough to begin digging with. We take your vision and ideas and rough out a design. Then we set the depths and dimensions, and place the features and pool equipment.
Next, we render a 3D design so you can compare it to the design in your mind. It's imperative that we get the design right because everything else depends on it. We can place your family directly into your 3d model. You'll be able to see different vantage points of exactly what your pool will look like, even at different times of the day including sunrise and sunset.
3D Modeling of Your Pool & Spa
Are you ready to create an outdoor oasis where you can relax with your family? Let us turn your dreams and ideas into a reality and take you on a tour of your new sanctuary even before you break ground.
Are You Ready to Build Your Dream Pool?